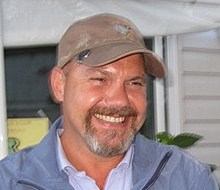 Jack Jung (pronounced Young) has been a golf enthusiast since he first learned to swing a golf club at the age of 7. He was taught by the first "Teaching Pro of the Year" Manuel de la Torre of the Milwaukee Country Club (MCC) whom at the age of 90 is still teaching. Currently Manuel is ranked in the top 15 teaching pro's according to Golf Digest's "Top 100" list.  Jack, in his youth, caddied at MCC for 10 years, and for 8 of those years he was Manuel's private caddie. As Manuel's caddie Jack had the privilege to observe lessons for 12 hours every day learning about the golf swing and the game of golf. During Jack's tenure as Manuel's caddie he had the opportunity to caddie in five Greater Milwaukee Opens. Today Jack and Manuel still have a healthy relationship. By the age of 15 Jack was a standout high school athlete participating in three sports and avid golfer sporting a 5 HCP. Today he continues to play regularly posting a 7 HCP and competing in some local golf tournaments throughout New York and New Jersey. In 2010 he played in the Golf Channel's AM Tour and in the Nature Valley qualifying tournament at Jasna Polana.
Jack's family has also been involved in the game of golf for many years. His two older brothers caddied and ran the range at MCC in their youth and as a result his mother and brothers are all golf junkies. Most recently as a senior amateur Jack's eldest brother Tom competed in several National Senior Amateur Tournaments placing second on two occasions and ranking him in the top 100 senior amateurs.
Jack has been a Licensed Massage Therapist for eighteen years. In 1992 Jack graduated from the Swedish Institute in NYC with a degree in Massage Therapy.  Since then he has been one of the top sports massage therapists in New York, New Jersey and Connecticut. Since graduating, Jack has been the Massage Therapist for the multiple professional sports teams including:
New York Giants (18 years)
New York Mets (5 years)      
New York Knicks (7 years)
New Jersey Nets (3 years)
NY/NJ Metrostars Soccer Club now  known as the Red Bulls (9 Years)
 He has also worked with many other top athletes and sport organizations including:
Andy Roddick
Pete Sampras
The Bryan Brothers of US tennis
W.O.W  (Women of Waterskiing) Pro Waterski Tour
Greta Weitz ( NYC Marathon Winner) 
ACE Boxing Organization 
Mark Messier's Hockey Leadership Camps
The 1994 World Cup Soccer Tournament at Giant Stadium
NCAA Tai Kwon Do Championship
National High School Track and Field Championships
Mobil Track and Field events in NYC and Washington DC 
10 NYC Marathon's working with the NYRRC ( primarily with the Elite runners)
3 Long Island Marathons
Players from the NY Jets, Miami Dolphins, Houston Texans, Baltimore Ravens, Seattle Seahawks, San Francisco 49ers, Washington Redskins, Washington Nationals, and San Antonio Spurs
For the past 10 years he has been the Massage Therapist for Wingedfoot Golf Club             
Jack earned a BA degree from Wittenberg University in Springfield, Ohio in 1976.  In 1998 he enrolled in Mercy College in Dobbs Ferry, NY to pursue a degree in Physical Therapy. In 2005 after 7 long years Jack graduated at the top of his class with a Bachelor of Science degree and Masters of Physical Therapy.
Jack is currently living in Hewitt, NJ with his girlfriend Mary and two cats Sam and Kate.